Metallica: Through The Never
Screen Creative Director
Metallica 'Through The Never' Tour and Imax 3d Feature Film
Film Director: Nimrod Antal
Show Director: Dan Braun
Production Company: KPX Video / ML Studio
I was asked to develop content for a spectacular live arena show, which would be recorded as a concert film. This became 'Through The Never', an IMAX 3d feature film that combined a cinematic narrative with a live performance.
We created moving images for an incredibly theatrical set design with an asymmetrical LED floor, projection roll-drops and ten oversize coffins. The imagery had to work around pyrotechnics, lasers and physical props including crosses for Master Of Puppets and an oversize electric chair with real lightning bolts.
For Cyanide, we constructed a realistic coffin interior with a plexiglass top, matching the shape of the cofins in the show. We cast a group of physical theatre performers, led by the legendary Marcello Magni. They were dressed in their funeral best and asked to imagine that they had woken up, inside a coffin, buried alive. The extreme physical exertion meant that each performer could only do one take.
We also filmed a huge number of crawling maggots, which played on the video floor, beneath the bands feet, showing the inexorable fate of the coffin dwellers.
For Fuel, we created a huge pyro-spewing engine, with the coffins becoming floating pistons. With an audience looking down from all angles, the imagery had to read in every direction. The relatively low resolution demanded simple, bold imagery. Using the stage design plans, we lined up our animations with the real pyro effects embedded in the floor.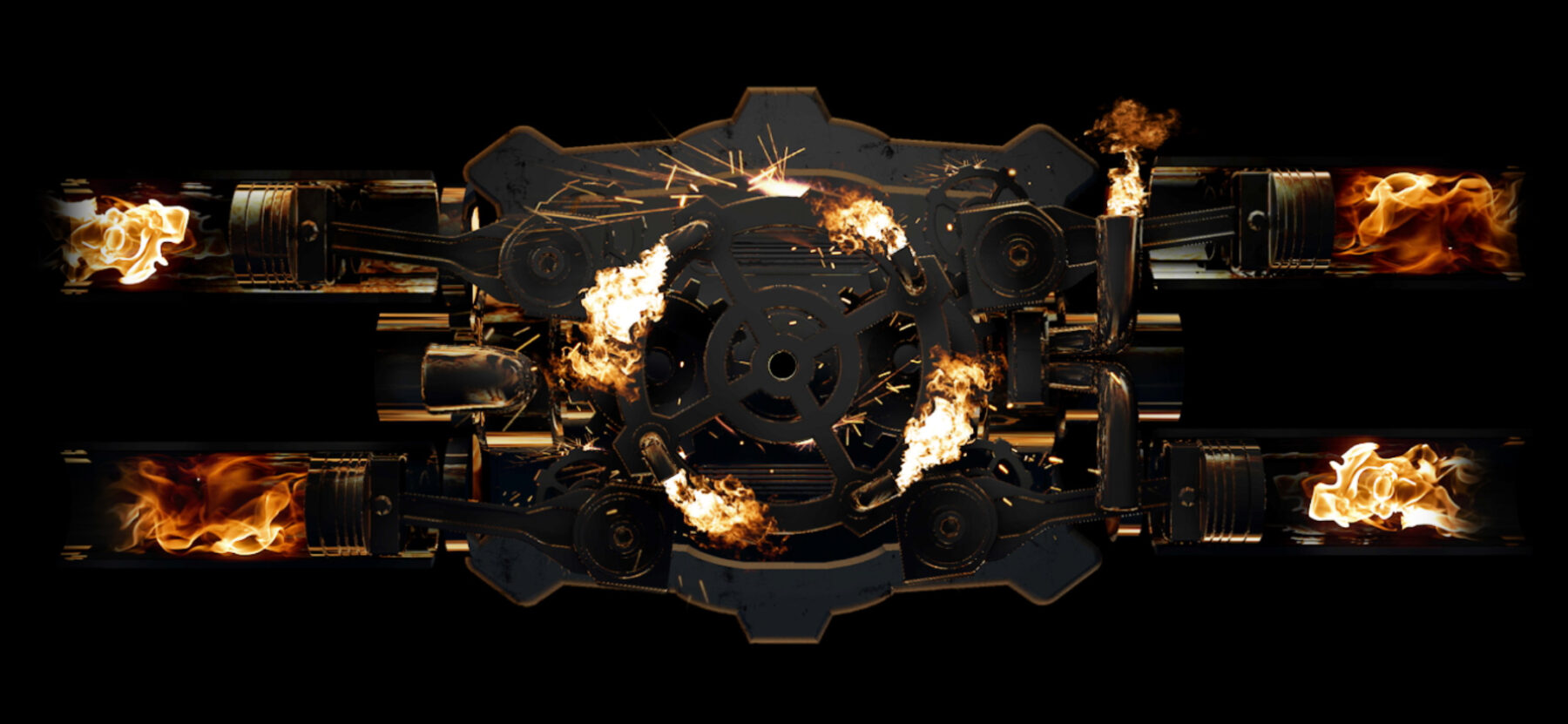 For 'The New Song' slot, we created an effect where animated long-exposure pyro streaks would follow the performers around the stage as they moved. After researching various tracking solutions, we commissioned an app that allowed three road crew to follow the performer's movements using PC tablets.
The 'World War 1' Sequence for 'One' was created to be played on twelve rolldrop projection screens. The sombre procession of silhouetted troops was shot with the assistance of a war re-enactment group and then augmented with CGI of iconic WW1 tanks. The imagery needed to be punchy enough to work on the thin projection gauzes.
The sequence became a key moment in subsequent tours, one of the few moments in stadium and festival shows where the band weren't seen on the screens. We also created a version used at The Grammies for their performance with Lang Lang.